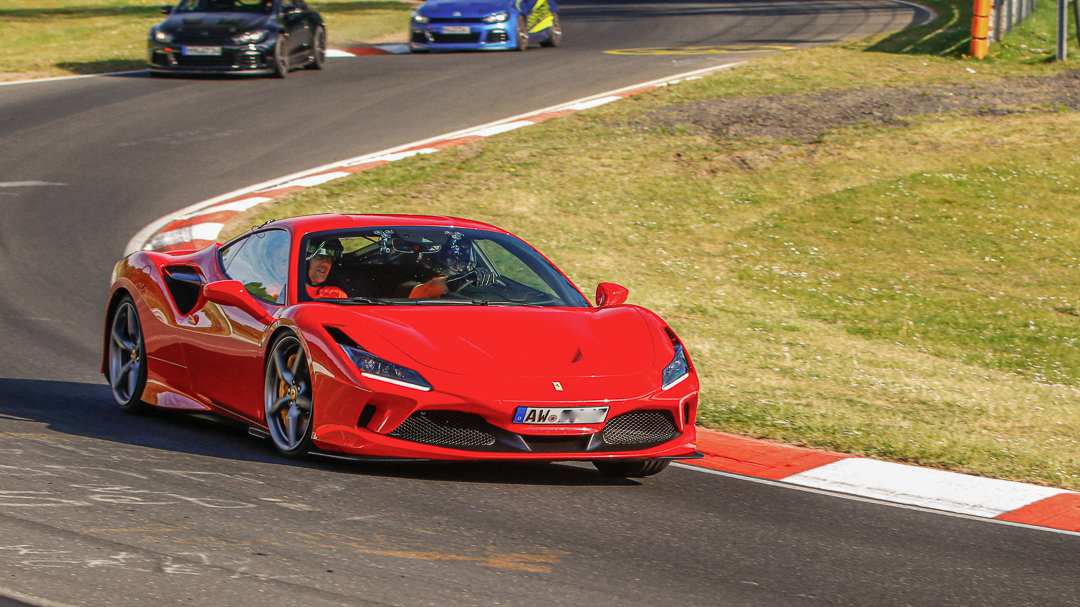 Welcome to the Supercar Experience at the Nürburgring Nordschleife by Rent4Ring. With our help you can drive a Ferrari on the 'Ring under expert coaching.
Make no mistakes, this is not a normal 'ring rental. This is a once-in-a-lifetime opportunity to get your hands on a legendary supercar on the world's most amazing racetrack.
Our package is an all-inclusive experience intended for the sensible and responsible driver. This is not an experience for those hunting laptimes, or wanting to push to the limits of either the car's or their own abilities.
Your package includes:
A professional coach on the passenger seat at all times
Fuel and lap tickets
Onboard video from our Racelogic Vbox HD system
It's available for either 1, 2 or 3 laps during any of the regular Nürburgring Nordschleife opening times.
The price is €749 for 1 lap, €1499 for 2 laps, or €2249 for 3 laps.
Contact us directly to apply to drive this car.